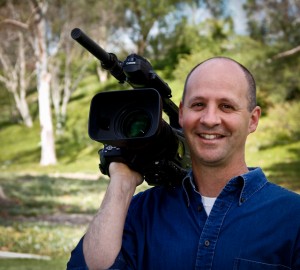 We all love to hear a good story and at Suzie Mark Productions, I love to tell good stories; stories that teach, stories that entertain, stories that document our lives.  Since 1993 I have been telling stories through videography in Los Angeles, Santa Clarita, Orange County, and all of Southern California.
I started Suzie Mark to produce family histories as documentary films and soon people were asking, "Can you do this?  Can you do that?  How about this?"  The answers were yes, yes, and yes, and Suzie Mark soon expanded into event and wedding videography, sports videos, corporate videos, training videos, PR and marketing videos, concert coverage, theater coverage, still photo montages, and most recently videos for websites and video cookbooks.
So if you have a video project in mind, chances are I've either done something similar or can do it.  Please take a look at the many sample videos on my website and if you have any questions, please let me know.
Mark Nassief
Founder & Owner
Suzie Mark Productions
Videography for Los Angeles, Santa Clarita, Orange County,
and Southern California